WELCOME TO PUKEKOHE HIGH SCHOOL
Nau mai, haere mai ki te Kura Tuarua O Pukekohe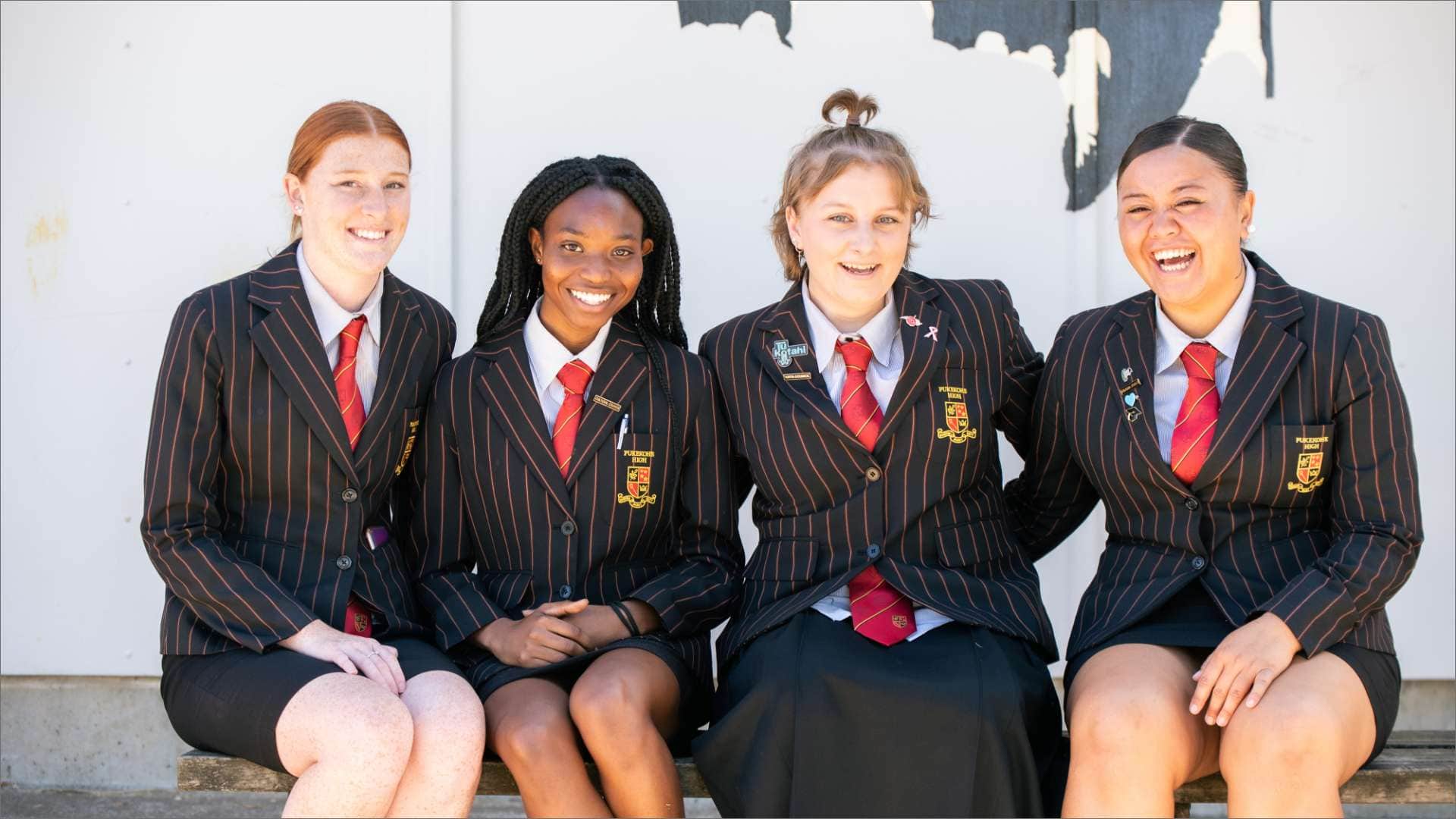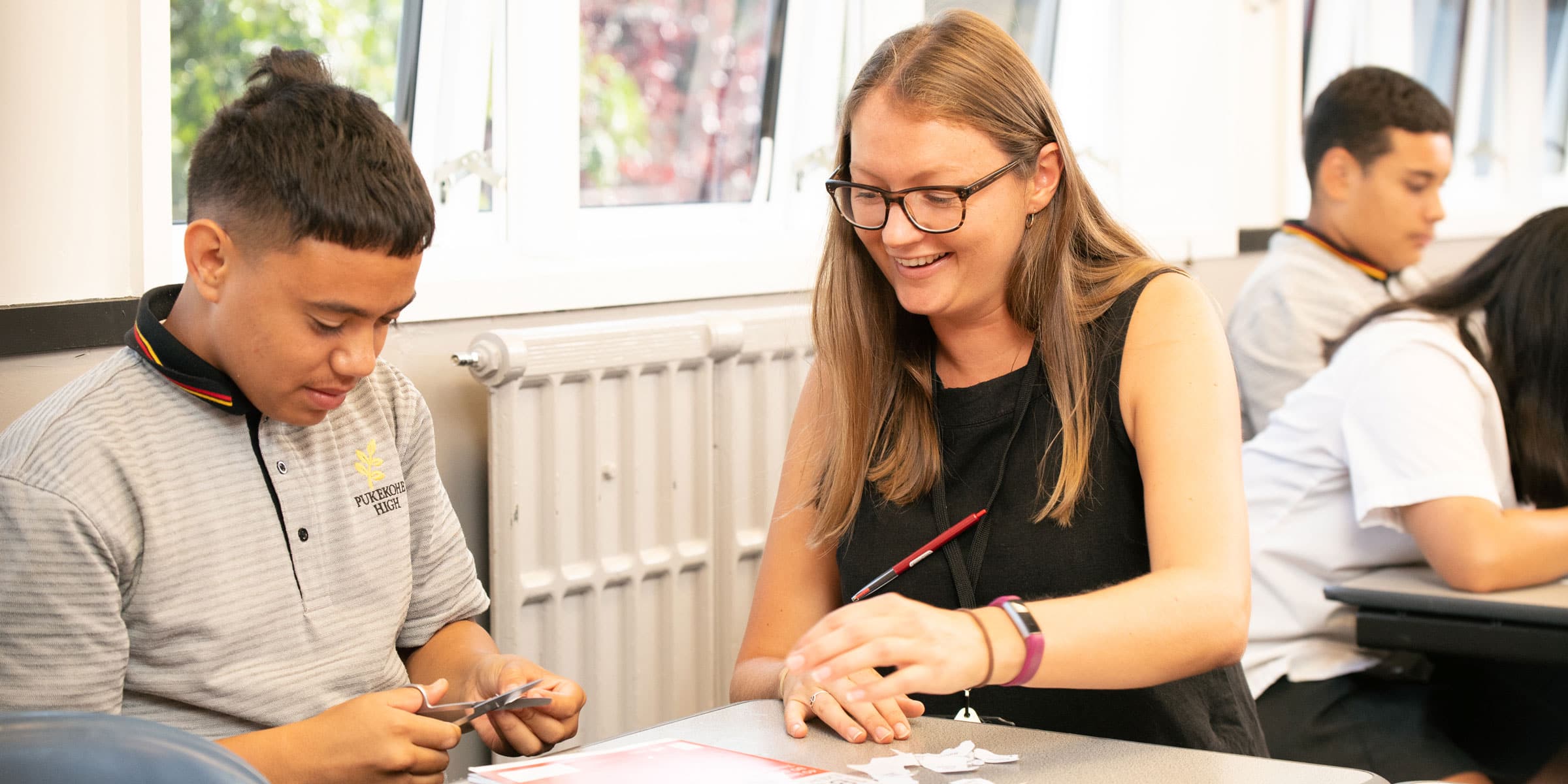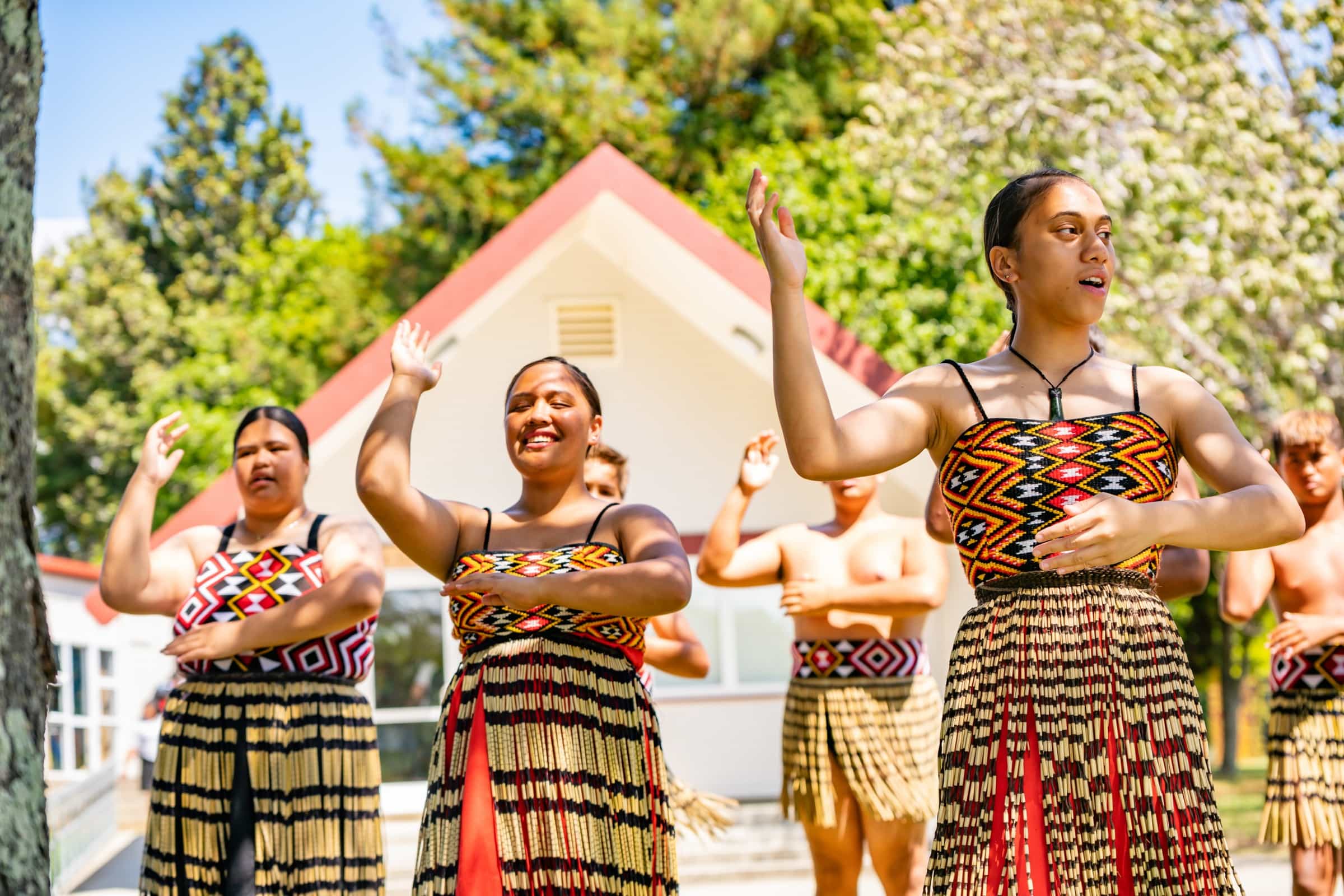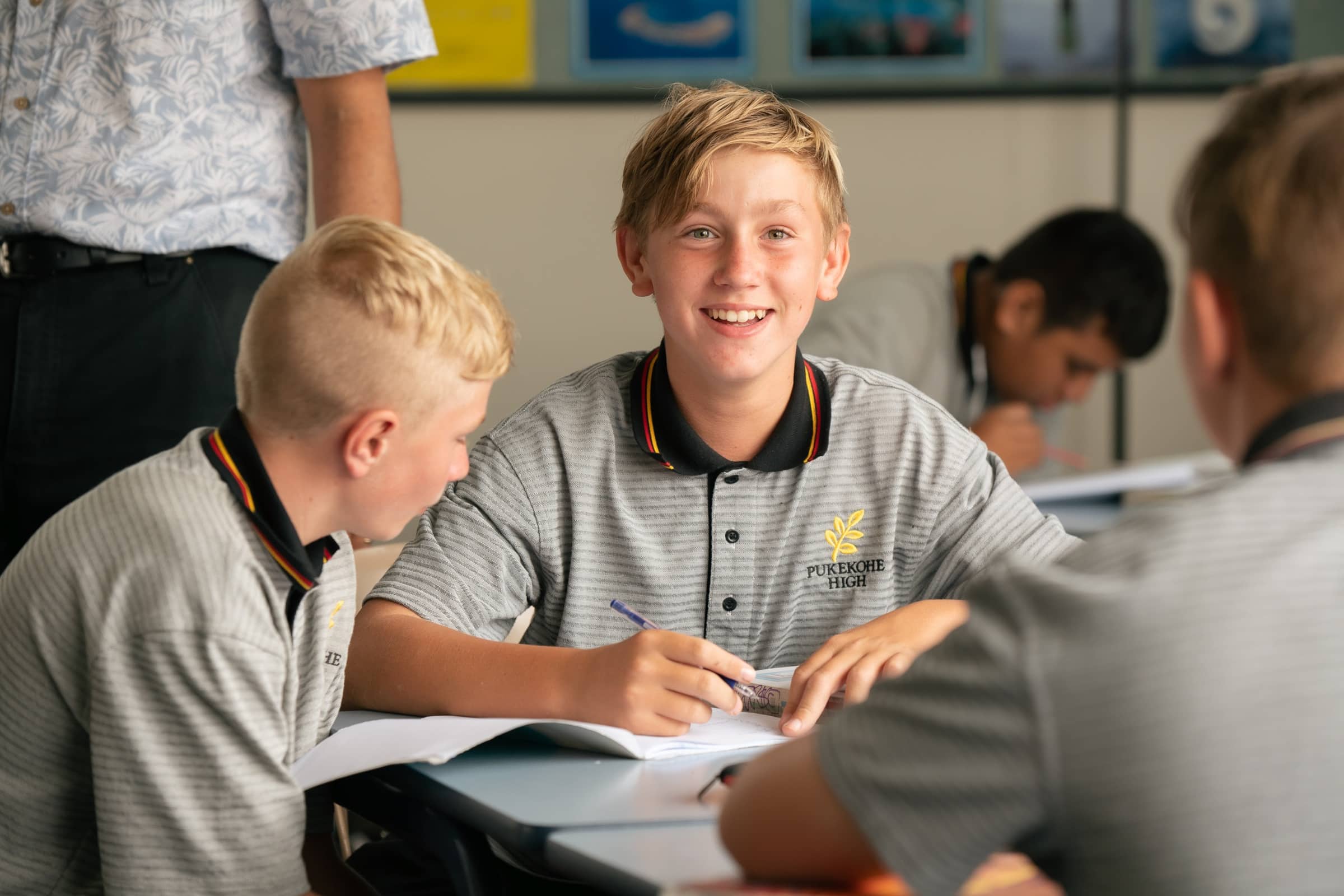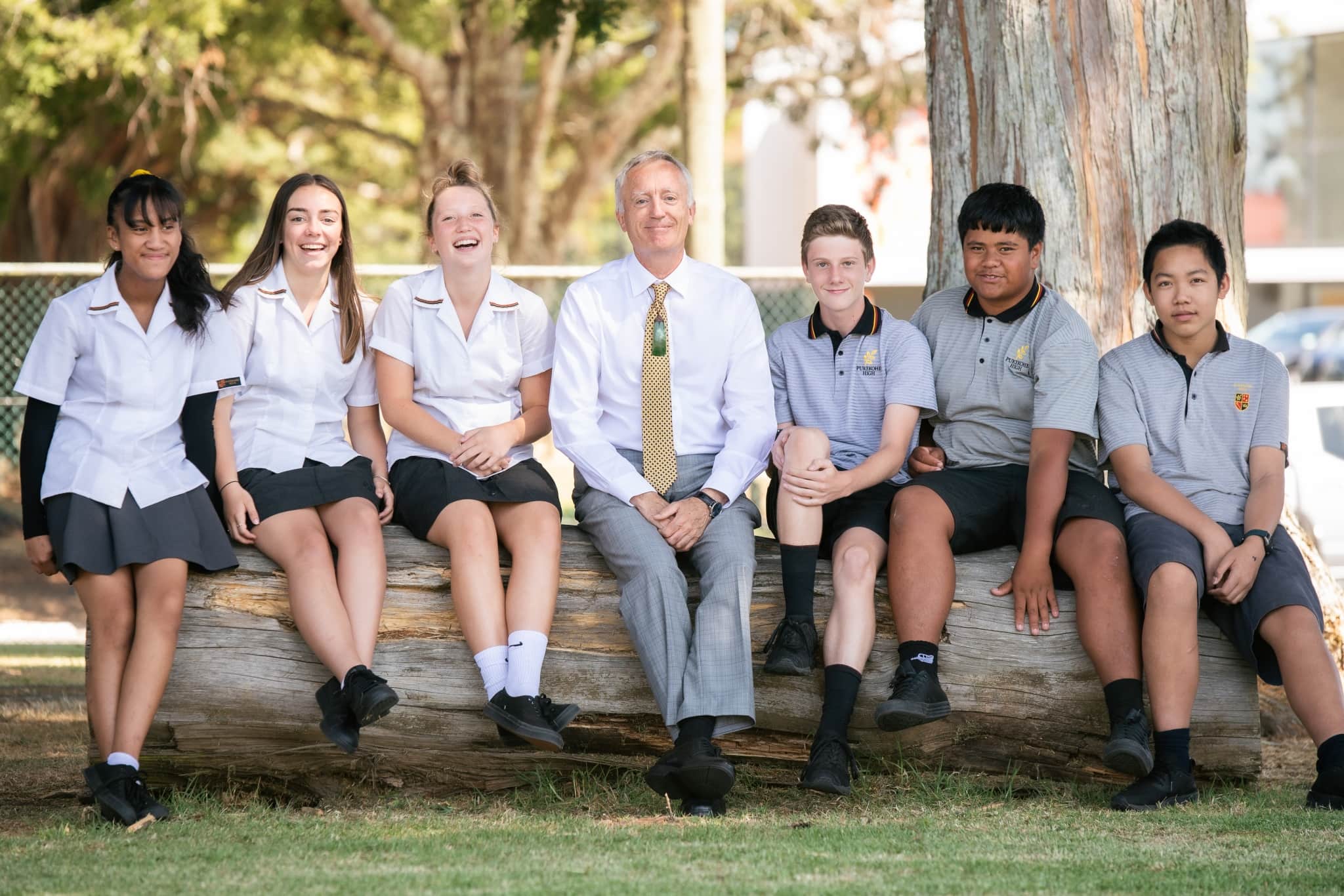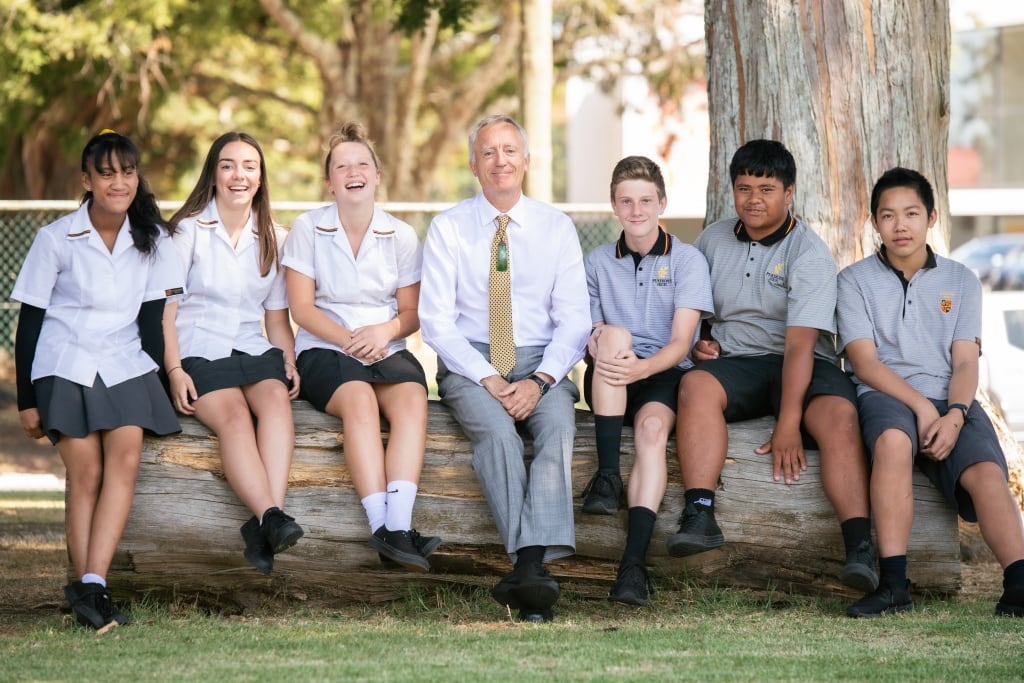 Kia ora koutou
A very warm welcome to Pukekohe High School.
Our school serves the community of Pukekohe on the southern edges of Auckland. We are at an exciting stage in our one-hundred-year history, with an expanding student roll and improved facilities and opportunities for our students.
We aim to provide a holistic education for our learners with a strong emphasis on academic qualifications, co-curricular experiences, student leadership and pastoral care. We have high expectations for our young people in terms of their effort, behaviour and attendance. Providing learning experiences that will enable all our students to develop the skills, attributes and qualifications that they will need in life beyond school, is at the heart of our work. We place an emphasis on choice throughout our curriculum to meet the needs of our diverse student body.
Our Pukekohe High School Values of Manaakitanga, Kotahitanga, Puumautanga and Araahitanga are critical in preparing our students for life in 21st century New Zealand and the wider world. Our five Houses and horizontal form structure (Whaanau Roopuu) mean that our learners are known and cared for as individuals. The school's team of Deans, Counsellors, Nurses and Careers staff work closely together to support all our young people. Encouraging resilience and wellbeing are vital.
Involvement in sport, from Athletics to Waka Ama, is a strength of our school and is key to developing a sense of enjoyment as well as physical and mental wellbeing. A large number of our students successfully participate in the Duke of Edinburgh's Hillary Award. Music has long been a notable feature of our school and opportunities in Drama and in Dance are increasing. This is a taste of the many opportunities that our learners enjoy.
We invite you to explore our website and official social media pages to learn more about our school. We are proud of what our school has to offer and look forward to welcoming you to Pukekohe High School.
Richard Barnett
Principal
He wahi whai-mana ki to rapu matauranga or a positive place of learning.
At Pukekohe High School our vision is to be a positive place of learning where our students are challenged, become equipped to fulfill their potential and achieve their aspirations.
What's On @ Pukekohe High School
University Accommodation is Open
Year 13's only - Applications for university accommodation are now open to apply.
AUT – Course Planning
Year 13's - The University of Auckland will be in the Careers Centre Thursday 18th August, 10:00am for course planning.
MIT Course Planning
MIT y will be in the Careers Centre Tuesday 16th August, 10:00am for course planning.
Wintec Course Planning
Wintec Course Planning - Thursday 11th August P3 - 11:35am - Careers Centre
2023 Youth Search and Rescue Enrolments are OPEN!
Applications for the 2023 Youth Search and Rescue program are now open for 14 to 16-year-old students (14 yrs by 1 February 2023). Applications close 30 September 2022. We would be grateful if you could share this information with your students and parents.   Youth Search and Rescue is a 3-year program which involves weekly classroom styled learning followed by weekend adventure-based education in the outdoors to implement the new skills gained. We train, mentor and develop our rangatahi to become New Zealand's next generation of Search and Rescue and Emergency Management volunteers.     We are the recognised youth training organisation for the national search and rescue and emergency response agencies in New Zealand.    We have a clear emphasis on the importance of understanding Kaupapa Maori, diversity, citizenship and technology and innovation. Our students have strengths in practical and/or academic achievements and are from all backgrounds.       Students gain:   •Outdoor education skills, survival, leadership and team capability and confidence   •STEM competencies and NZQA qualifications to complement in-classroom learning   •Opportunity for community engagement and contribution – either voluntary or career   •Achievement of the Duke of Edinburgh Bronze, Silver and Gold Awards    •Advanced environmental sustainability and flora and fauna awareness.      Attached is a background flier and poster, also here is a link to our promotional video https://youtu.be/cXpBq66Zw54 , please share this with your school community so your students can make the most of this incredible opportunity.    More information and the application forms can be found on our website www.YSAR.nz.  We would be immensely grateful if you would promote this opportunity to your students and forward this material to your Year 9, 10 and 11 Deans and appropriate PE Outdoor Ed/Vocational Guidance staff.       If you would like to receive our newsletter to keep up to date with the activities of our rangatahi, please follow this link.   All help in getting the word out would be appreciated. If you would like further information, please don't hesitate to contact  leigh.storey@ysar.nz  or 022 685 7041.   Flier and YSAR Trust Overview can be found on the school website
Tug of War
House Tug of War on at lunchtime today out on the field. All students welcome to take part, come and sign in with your house leader at the start of lunch.
Parent / Student Information