WELCOME TO PUKEKOHE HIGH SCHOOL
Nau mai, haere mai ki te Kura Tuarua O Pukekohe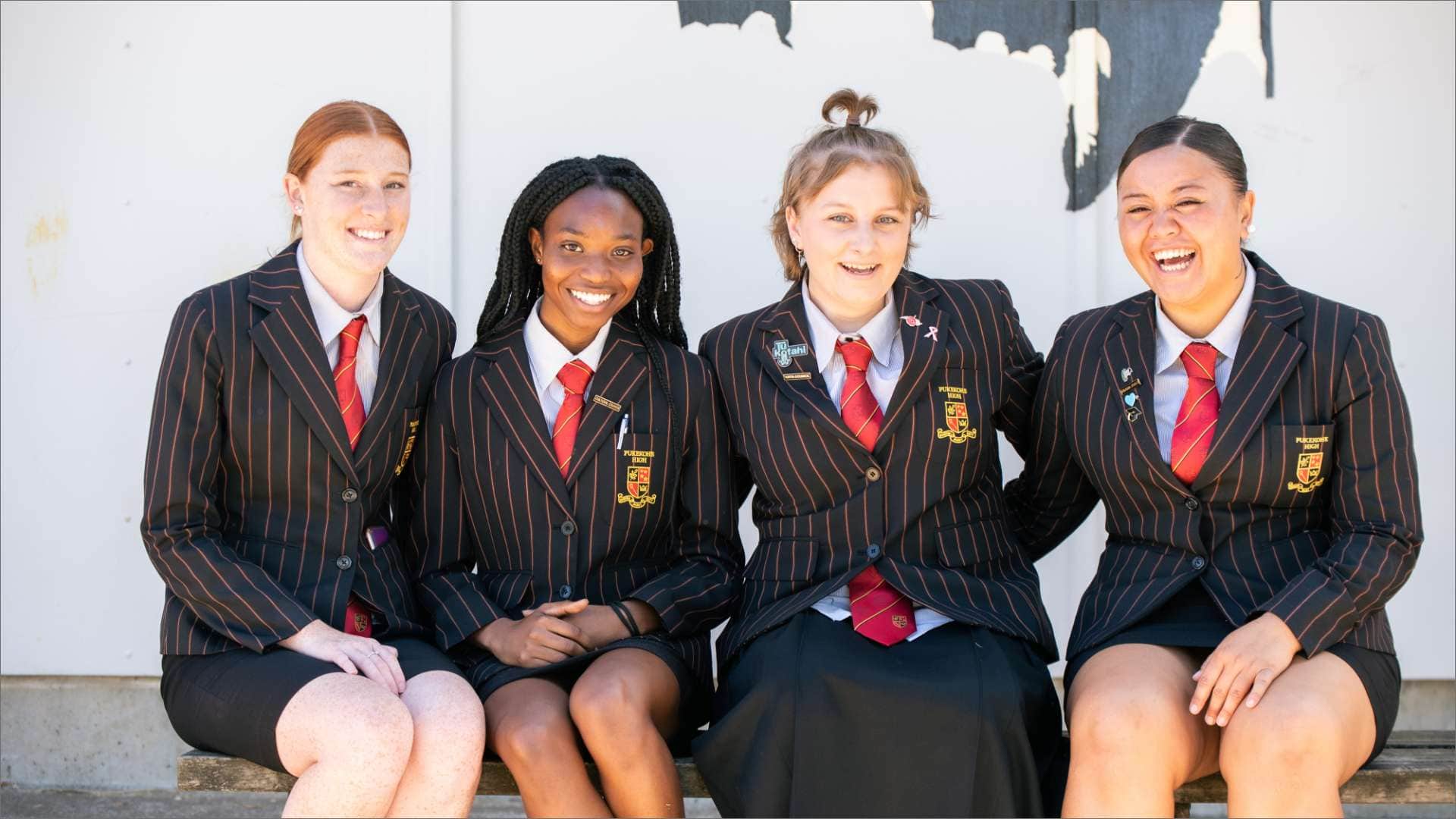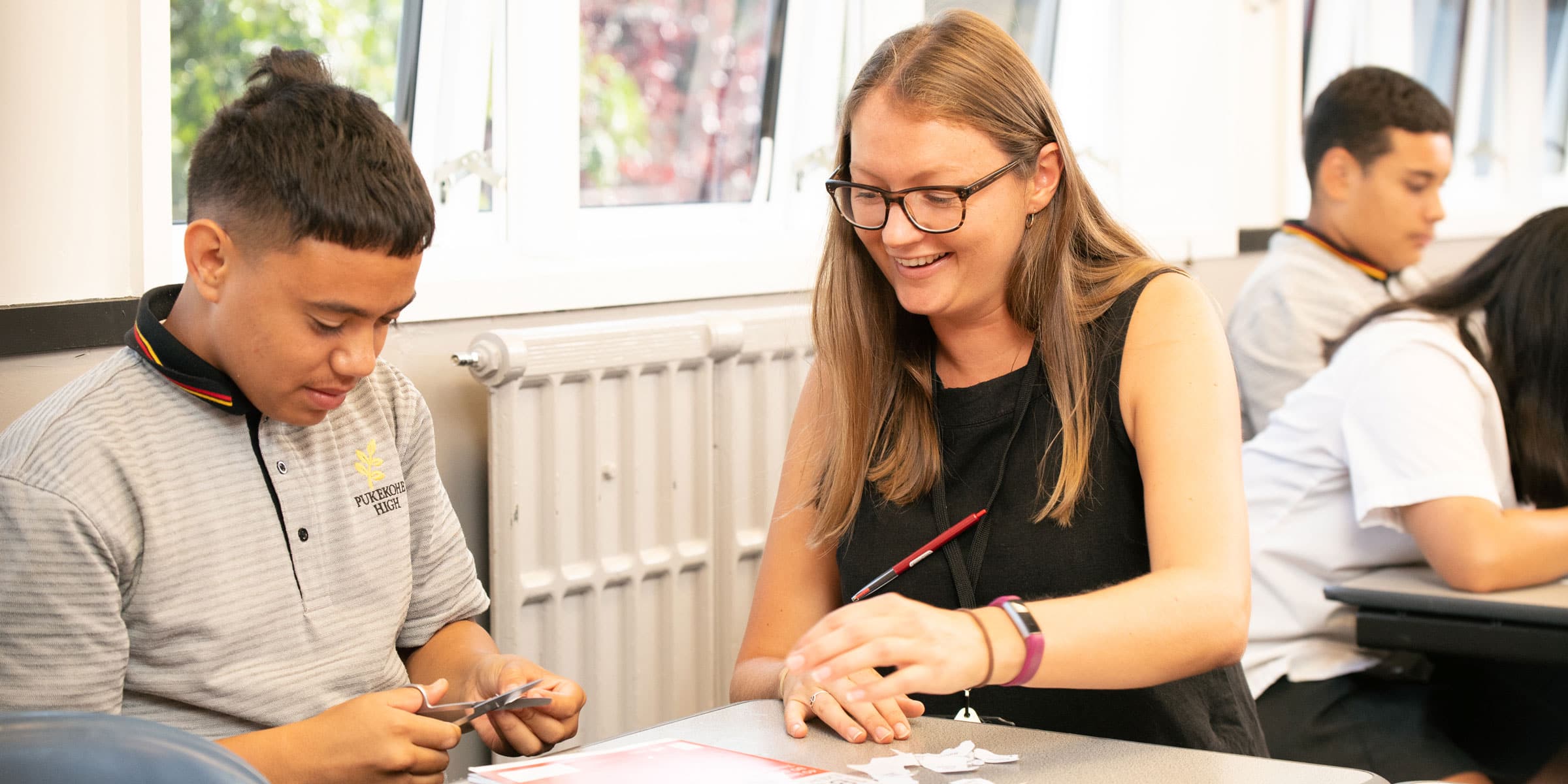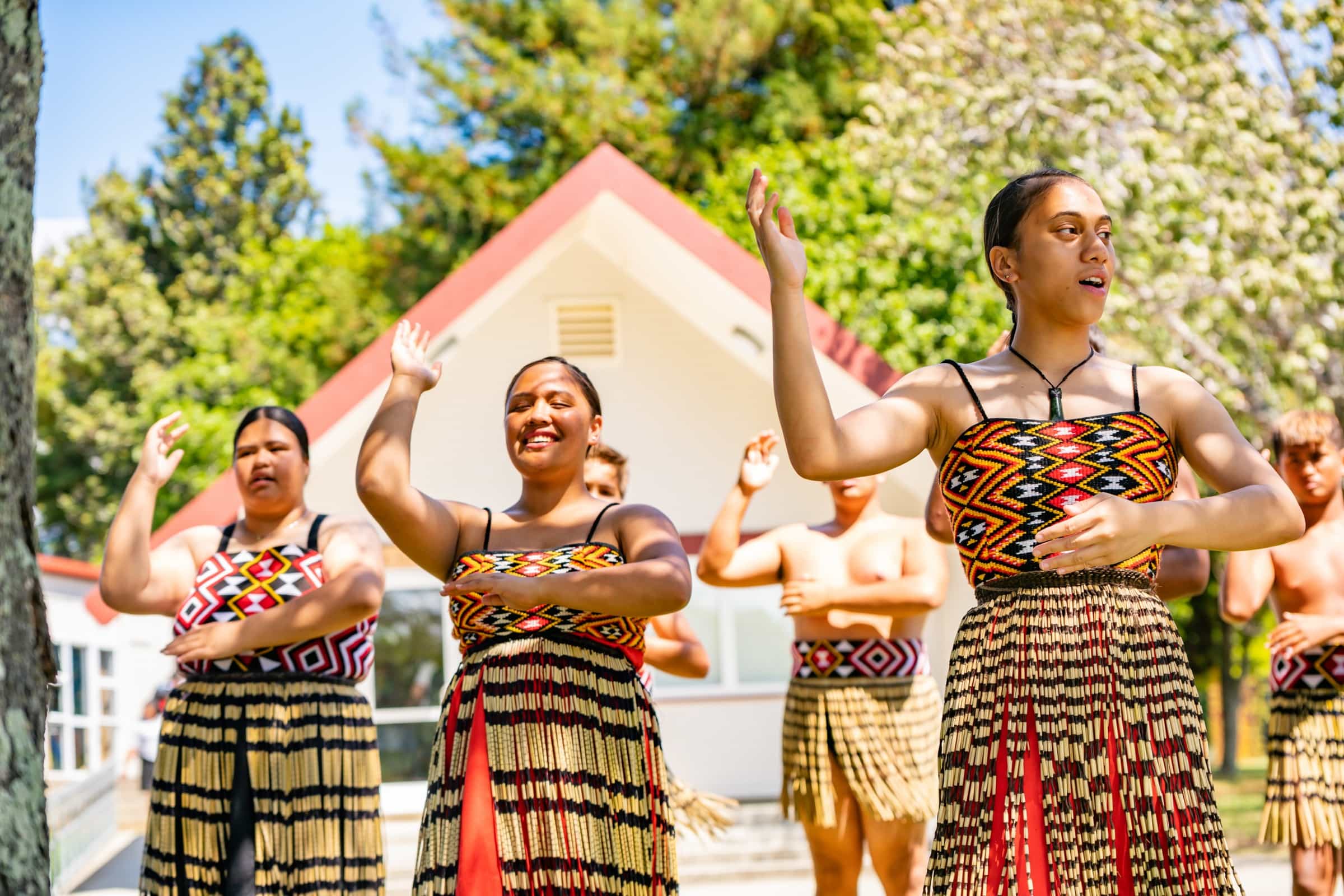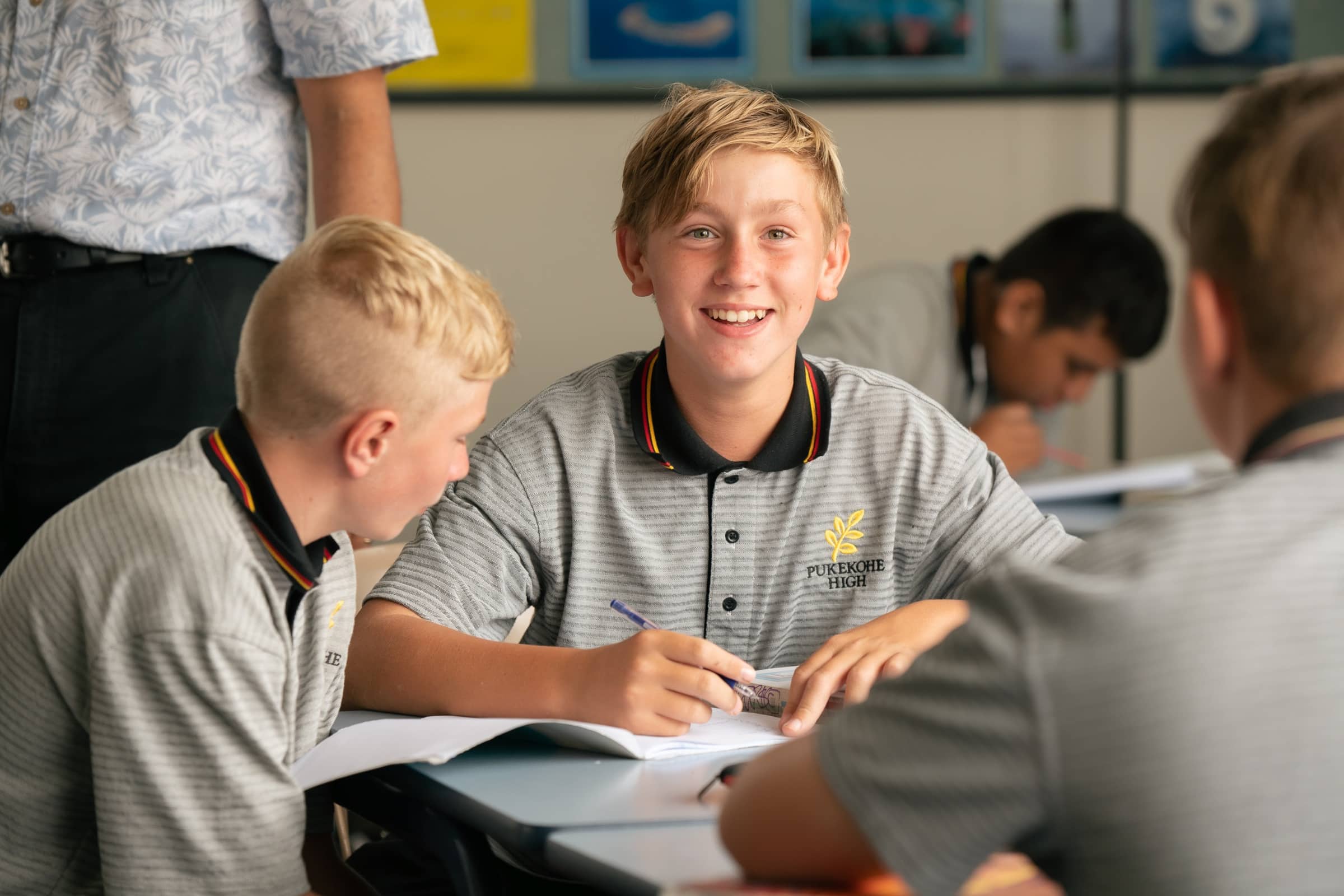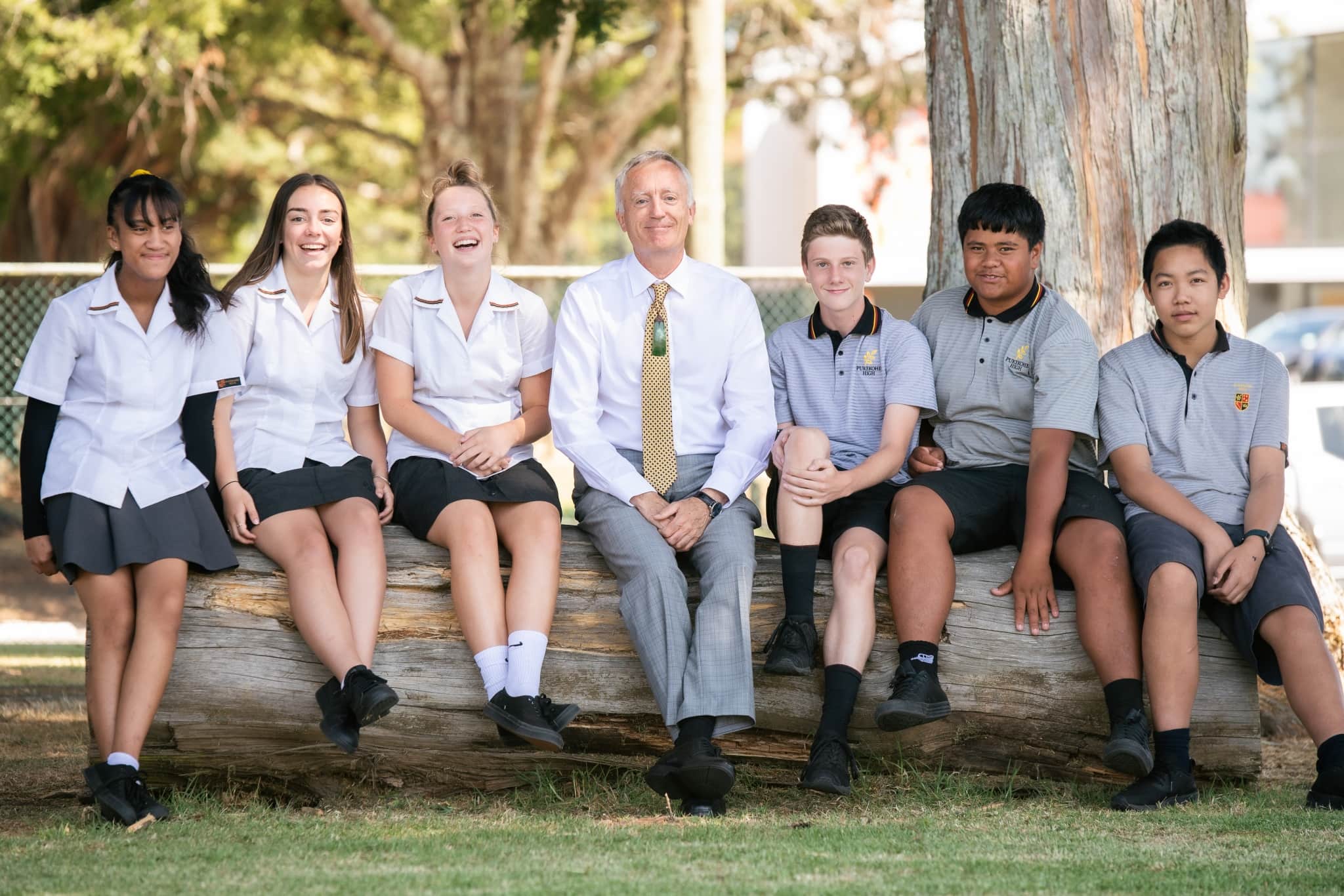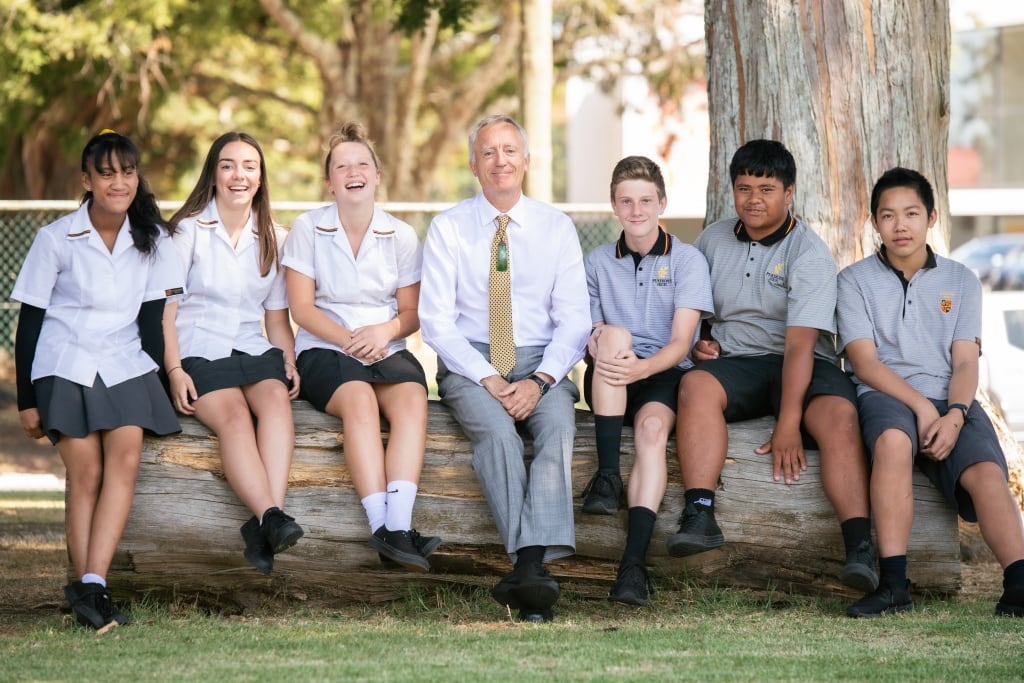 Returning of Year 11-13 students to on-site learning
Kia ora koutou
As you are aware, the Ministry of Education has announced that all seniors can return to school from Tuesday 26th October. Having looked carefully at the survey results completed by our senior students and whānau we have decided on a staggered approach to reopening the school next week to ensure that our students and staff are kept as safe as possible. On Tuesday 26 October school will be open for Year 13 only – see below for further details.
To reduce the risk of transmission of COVID-19 as much as possible, we need to reduce the amount of transitions between classes and movement around the school. To assist us in this we have 'blocked' timetabled classes (lines) into Sessions of 1 hour and 40 minutes.  There will be three blocks each day. 
| | |
| --- | --- |
| WR   | 8.40am – 9.05am  |
| Session 1   | 9.10am – 10.50am   |
| Interval   | 10.50am – 11.10am   |
| Session 2   | 11.15am – 12.55pm  |
| Lunch   | 12.55pm – 1.30pm  |
| Session 3   | 1.35pm – 3.15pm (finish)  |
We will also be 'staggering' the return to school by year level.  This will support staff and students in their transition back to teaching and learning onsite and will allow us to prioritise the needs of our Year 13 students first.  There will be a Whaanau Roopuu session for all students as they return.  This will include a safety briefing, provision of student timetables, and initiating academic mentoring. 
| | |
| --- | --- |
| Tuesday 26 October 2021  | Year 13 ONLY  |
| Wednesday 27 October 2021  | Year 12 and Year 13  |
| Thursday 28 October 2021  | Year 11 – Year 13  |
| Friday 29 October 2021  | Year 11 – Year 13  |
The following weeks, from Monday 1 November 2021 and until Seniors leave Friday 19 November 2021, will follow the same timetable in the following weekly format (unless we are advised otherwise by the Ministry of Health). 
 

Monday  

Tuesday 

Wednesday  

Thursday  

Friday  

Session 1 

Line 1 

Line 4 

Line 3 

Line 6 

Targeted workshops. 

Session 2 

Line 2 

Line 5 

Line 2 

Line 5 

Session 3 

Line 3 

Line 6 

Line 1 

Line 4 
The school campus will also be divided into 'zones'.  Each zone will be allocated to a year level to reduce interaction between year levels as much as possible.  The plan below leaves all the Art, Music and Technology rooms available to allow for practical teaching as required. 
Year 11  

 

A Block (A1-A5) and Massey Block  

(Leaving M8 and M9 for DVC and M19, M20, M21, as computer rooms) 

Year 12  

S1-S12 (2SGEN will have access to a lab), S15, Q1 & Q2 and Milne Block (B1-B5) 

Year 13  

C1-C6, G3-G7 B9, B10 
At PHS we are determined to balance the importance of face to face learning and the need to be cautious in how we facilitate our reopening. We believe that all of our young people need the chance to receive support and learning and for some students face to face learning is key. 
Please note the following points for the safety of everyone concerned on campus from next Tuesday.
1.       Any who is feeling unwell of showing any of the symptoms below must stay at home and are advised to get a test:
Headache
Aches
Abdominal pain
Nausea, vomiting, Stomach ache
Sore throat
Runny nose
Temperature
Buses will be running as normal. Please note that face coverings on buses are mandatory and there will need to be an accurate list kept of students on each bus for contact tracing on each bus.
Students are encouraged to use the COVID Tracer app to sign into school but a record will be kept for attendance purposes via the normal KAMAR attendance to ensure that effective contact tracing can take place if necessary.
Students must bring a drink bottle and their own food – the canteen will not be open and students must remain on site. Drinking fountains will not be working to avoid any possible risk of contamination.
Students and staff must wear a correctly fitted mask – these are mandatory at Level 3. It is really important that students don't congregate in groups on their way to and from school. Any students who do not wear their masks or abide by Level 3 public health requirements will be asked to go home.
We have completed a ventilation audit of all classrooms and spaces in school – windows and doors will be open whenever possible to ensure good air flow.
We are very encouraged by the number of students who are returning who have indicated they have already had two vaccines. We are investigating inviting the vaccination bus back on site but we will inform parents and whānau of details once this is arranged. In the meantime vaccinations are available in Pukekohe – details below.
Here are the details for the new drive-through vaccination pop-up in Pukekohe:
7 Massey Avenue Carpark, Pukekohe
Every Friday while at Alert Level 3
9.30AM – 2PM
No booking required
Please wear a mask
1st & 2nd doses welcome
Please see the attached maps  setting out the zones and rooms for each senior year level. Students should go first to their whānau rōpū classroom (on the attached maps) and not congregate in corridors or other indoor areas,
Despite the continuing uncertainty and anxiety about case numbers we have a good plan for next week and look forward to seeing our senior students return. We wish you all a restful and safe Labour Weekend.
He wahi whai-mana ki to rapu matauranga or a positive place of learning.
At Pukekohe High School our vision is to be a positive place of learning where our students are challenged, become equipped to fulfill their potential and achieve their aspirations.
What's On @ Pukekohe High School
Job Opportunity – Pack House Workers Wanted
Job Opportunity - The Fresh Grower located in Tuakau requires pack house workers to start asap or in the school holidays. Contact Alan Fong on 021 921 799
Electrical Apprenticeship Required
Sublime Electrical is on the hunt for an apprentice! This is the perfect opportunity for someone to begin their career in the electrical field, with an experienced, supportive team! Sublime Electrical is a small business which specialises in all electrical areas from residential, maintenance and commercial throughout the Franklin and wider Auckland area. We take pride in providing a positive work environment that supports professional growth and a healthy work life balance. What we're looking for -   • Someone who is punctual & reliable • Has the ability to follow directions, work well with others and has a positive, can-do attitude • Someone who takes pride in their work and likes to finish jobs to a high standard • Strong communication (with both clientele and colleagues) • Well presented, organised and self motivated • Own transport to and from work, with a drivers license preferred If this sounds like you, apply below or email us at office@sublimeelectrical.co.nz
Parent / Student Information