Careers
Preparing Students for the Future
Our Mission
To empower students by providing resources to foster future life skills and to make good life choices.
To teach students how to identify career opportunities that fit their skills, interests, values and personality through relationships with education providers, industry training and employment groups.
To expose our students to as many pathway opportunities as possible.
To successfully transition students from school to a career and/or study and/or work.
The Careers Centre is located in the school library. The Careers Centre is open to all students, from all year levels. Seniors are strongly encouraged to regularly check in to familiarize themselves with the latest information from Trades, Tertiary Institutions, and Employers. The Careers Advisors provide one-to-one assistance with career decision making and pathway planning. Up-to-date information is available on courses and career opportunities, as well as support, advice, and guidance for all senior students. Students are encouraged to learn how to self-manage their career enquiries and personal development throughout their lives.
Contact Careers: Mrs Jane Jolly & Mrs Sam Kelsall – Careers & Gateway careers@pukekohehigh.school.nz
Career Development Services
Gateway
Gateway is an opportunity to do work experience in an industry that you may be interested in as a career. Relevant Unit Standards can be obtained during the Gateway placement. Year 11, 12 & 13 students are encouraged to apply at the Career Centre. Gateway can be done either during Term time (one day a week) or during school holidays. As well as working towards unit standards from the National Qualification Framework (NZQA), students will also learn practical industry skills and gain industry knowledge relevant to their field of interest.
Examples of Gateway Placements include:
·         Aircraft Engineering (Y13)

·         Automotive

·         Barista/Cafe

·         Barbering

·         Barista

·         Customer Service

·         Diesel Mechanic

·       Early Childhood

·       Hair, Beauty, Barbering

·       Healthcare

·       Hotel Services

·       IT

·       Flight Attending

·       Film Making

·         Hospitality

·         Programming

·         Primary School Teaching

·         Travel/Tourism

·         Scaffolding

·         Warehousing & Distribution
To register your interest contact Gateway: Mrs Kelsall kls@pukekohehigh.co.nz
Gateway Placement Opportunities
STAR Courses (Secondary Tertiary Alignment Resource, Short Courses)
STAR Courses are available to support students to explore career pathways and help them make informed decisions about their schooling and future work or study. They are offered to inspire students and provide opportunities to gain valuable skills and knowledge and a taster of different industries.
STAR Courses are for Year 11-13 students and are offered over the school holidays. There is no cost to the students. Due to high demand for these programs, students are generally restricted to one STAR course a year. The Careers team will engage with the students and providers to seek out a suitable course. Here are some examples:
AI
Acting
Animation
Barbering
Barista
Beauty

Business
Chef
CODE
Cyber Security
Gaming
Flight Attending

Film Making
Hospitality
Programming
Trades
VFX Special Effects
To register your interest, contact Careers: Mrs Jolly jl@pukekohehigh.co.nz
Star Courses – April School Holidays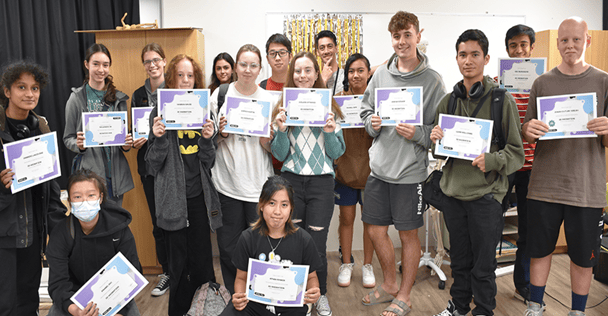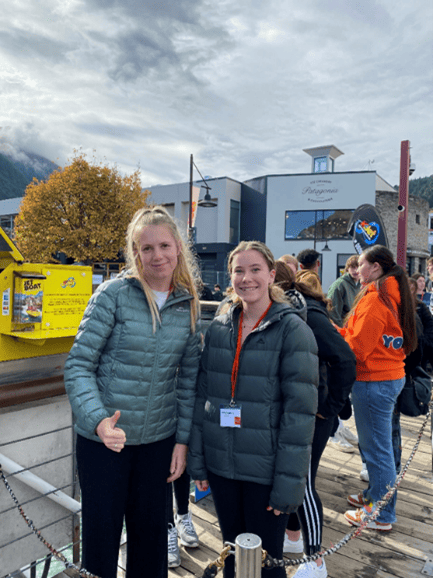 Useful Links
Careers NZ – https://www.careers.govt.nz/  – Career inspiration and job-hunting support, Career Quest to explore job ideas CV builder.
MoneyHub – https://www.moneyhub.co.nz/ -Student Guides and resources to help assist with scholarships, money tips, CVs, student loans and allowances.
Gateway – https://www.tec.govt.nz/funding/funding-and-performance/funding/fund-finder/gateway/ Work Experience in industry
Study Spy – https://studyspy.ac.nz/ – Find your future, courses, scholarships, providers.
What to Study and where? – https://www.universitiesnz.ac.nz/ Information about the eight universities.
NZQA – https://www2.nzqa.govt.nz/ – To support learners, make sure they have access to quality training, hold educational achievements and can be lifelong learners.
StudyLink – https://www.providers.studylink.govt.nz/ Provider financial support via Student Allowances and Student Loans.
Real Me – https://www.realme.govt.nz/ An account to be used to verify identity.
Just the Job – https://www.justthejob.co.nz/ 300 Career Profiling Videos.
Future You – https://www.wintec.ac.nz/future-you A helpful job match tool to discover the best fit for you.
Got A Trade Got It Made- https://www.connexis.org.nz/ On the job training.
Leaving School Magazines – https://oliverlee.co.nz/read-online/ Study and career options via an online publication for high school students.
Trade Jobs NZ – https://www.tradejobsnz.co.nz/ Purpose built job site just for Trades.
ATT https://www.att.org.nz/ Apprentice Training Trust. Start an apprenticeship, Plumbing, Gasfitter, Electrical, Drainlayer.
NCEA (National Certificate of Educational Achievement) – https://www.nzqa.govt.nz/ncea/is the main secondary school qualification in New Zealand
Universities and Polytechnics
Scholarships
Scholarships are offered by universities, companies and private organizations to students from all over New Zealand. The purpose of a scholarship is to help finance a student's education pathway.
MoneyHub  contains school-leaver scholarships, tips and advice.

StudySpy is a directory of NZ school-leaver scholarships.

Applying for Scholarships
Scholarship applications are relevant to each tertiary institution and individual organisations, having slightly different processes for their scholarship applications. Most applications are submitted through their online portal, some applications are completed in writing. Preparing for a scholarship takes time and there are things you can start to the process. A successful application will not only include how you have done academically but need to show that you have made the most of the opportunities that you have been given.  For example, leadership, getting involved in your school and local community, volunteering, extensive co-curricular activities.
Your application may require a Personal Statement. Make sure it stands out from the crowd!
You might want to include:
Your story – be genuine and authentic, what makes your different from others
Describe your personal, academic and career aspirations/goals/dreams
Why you want to study at that particular tertiary institution eg; programmes offered or location
Awards – Academic/sporting/cultural/artistic/community/volunteer successes
Leadership positions you have held eg: peer support, mentor, coach, tutor
Why you believe you deserve this scholarship
Collect evidence for your application. If you are applying for a scholarship based on community involvement, sporting success, financial need or other non-academic factors, make sure you have documentation that supports your achievements.
Endorse original documents. Your scholarship application may require you to have your original identification documents endorsed. A copy of your original documents will need to certified by a Justice of Peace.
Request a reference. Think about one or two people who you could ask to write you a reference to support your scholarship application. These should be people of significance, e.g. a coach, a church leader, or community mentor.It cannot be a member of your family or a friend. Wherever possible, ask them to write the reference on an official letterhead, and include their email address and phone number.
University Scholarships
Ensure you check the closing dates for applications.  Late applications will not be accepted.
How many credits do I need?
NCEA levels and certificates
There are three levels of NCEA certificate, depending on the difficulty of the standards achieved. At each level, students must achieve a certain number of credits to gain an NCEA certificate. Credits can be gained over more than one year.
NCEA level
Requirements
Level 1
80 credits are required at any level (level 1, 2 or 3) including literacy and numeracy. Schools can explain the literacy and numeracy standard pathways they are using.
Level 2
60 credits at level 2 or above + 20 credits from any level

The Level 1 literacy and numeracy requirements must also be met.

Level 3
60 credits at level 3 or above + 20 credits from level 2 or above

From 2014 the Level 1 literacy and numeracy requirements must also be met.
Credits gained at one level can be used for (or count towards) more than one certificate. They may also be used towards other qualifications. For example, unit standards in the domain 'generic computing' might be used towards a Level 2 NCEA certificate, as well as towards a National Certificate in Computing (Level 2); or 20 credits gained at Level 1 can also count towards a Level 2 NCEA certificate.
How do I get endorsement at NCEA?
Course endorsement provides recognition if you perform exceptionally well in individual courses. Endorsement requires at least 14 credits at Excellence or Merit for that particular level of endorsement. At least 3 credits must come from externally assessed standards.
NCEA Certificate endorsement requires you to achieve at least 50 credits at Excellence or Merit to gain Certificate endorsement at that level.
NCEA Scholarship Exams
The opportunity to attempt the scholarship examination in one or more courses will be available to Year 12 & 13 students. Nationally scholarships are awarded to the top 2% or 3% of students in subject areas. If you think you would like to take scholarship exams talk to your teachers.
If a decision is made to proceed, teachers will help prepare students during normal class and subject tutorial times. Students attempting to obtain a scholarship will be required to either sit an external exam in addition to their Level 3 external exams or submit additional portfolio work over and above their submissions presented to achieve Level 3.
Scholarship awards are available to New Zealand citizens or permanent residents only. Scholarship awards attract a one-off payment of $500 per subject with a maximum payment of $1000. Special awards of a higher monetary value are available to students gaining 3 or more scholarship awards.
University Papers (while still at school)
For students who have achieved Level 3 in subjects prior to Year 12 or 13 there is the opportunity to study first year university papers through University of Canterbury or The University of Waikato. Have a look at the exciting papers on offer.
Financing your Future Study
Universities and some Polytechnics offer scholarships to assist with either fees and/or accommodation costs. To be eligible for most university scholarships students need to have achieved Level 2 endorsed with Merit or Excellence.
In addition to academic performance applicants are considered on the basis of involvement in cultural, arts or sports extracurricular as well as community service. Community involvement is highly valued and can be within or outside of school. Year 12 and 13 students are strongly encouraged to take part in some kind of community service, volunteering, cultural, sport, leadership, peer support etc
Maori and Pasifika Students
If you are planning to study Arts or Science at Auckland University, the Unibound programme is a good introduction to University life for Maori and Pasifika students.
Maori Students
Wānanga
Wānanga are publicly owned tertiary institutions that focus on practical learning and embrace learning and teaching in a Māori cultural context. Tertiary study is available from NZQA Level 3 to Level 10. The three wānanga's are:
Useful links:
Pasifika Students
Getting involved in Pasifika events and organisations during your studies can be a great way to meet new people and access support.
Useful links:
Other Career Assistance
The Careers Team can help students with:
Checking course requirements
Applying for University
Scholarship applications and workshops
Future pathway planning with seniors
CV preparation
Guest speakers
Gain a Learners or Restricted licenses (depending on funding)
Tertiary visits to school, and many other programmes related to pathways.
Blue Light Life Skills
The Life Skills programme centres on a week-long residential learning camp in partnership with the NZ Defence Force, focusing on leadership, confidence and team work. This camp would also suit young people considering career opportunities in the services.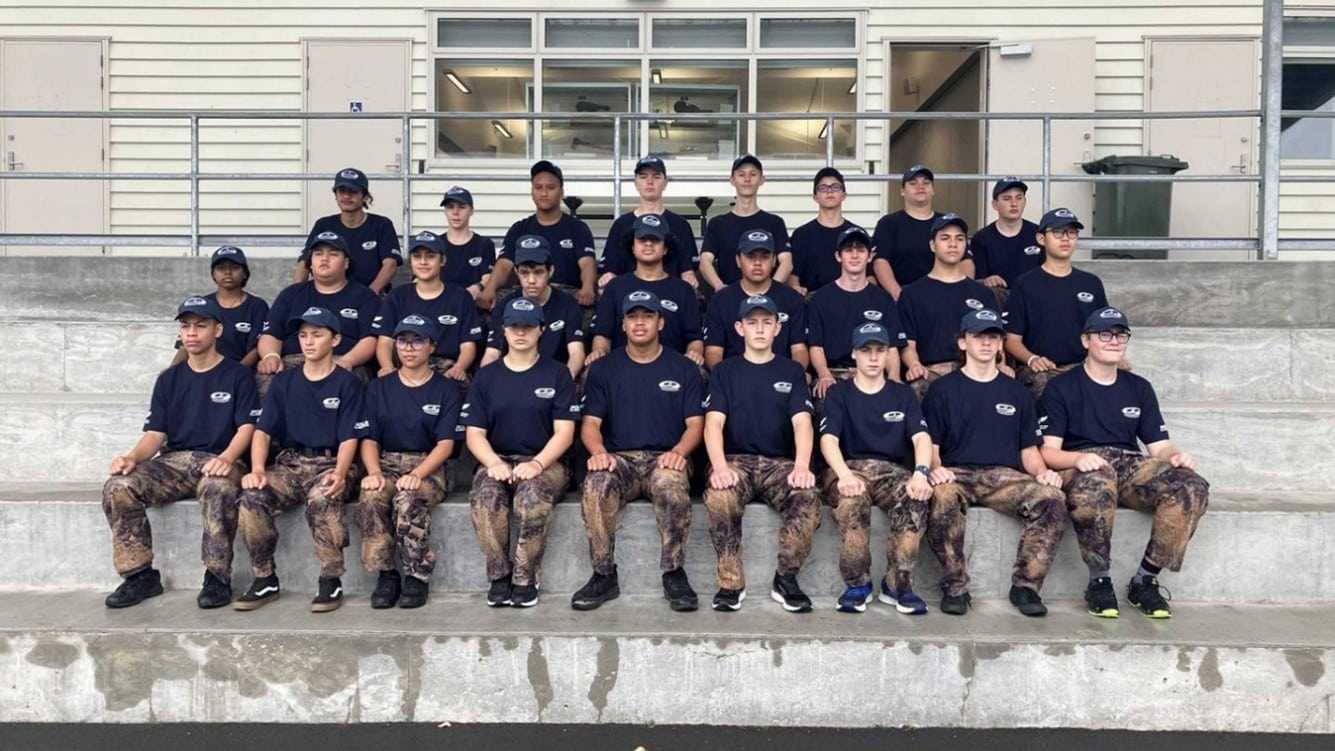 New Zealand Defence Force
New Zealand's Defence has over 100 exciting roles available, there's something for everyone. Register your profile and take the Force Interests Test (F.I.T) to discover the Defence careers that suit you best.
https://defencecareers.mil.nz/defence-careers/
Schools to Sea Programme Opportunity for 2024 – An opportunity for woman to thrive in the maritime industry as Engineers, Technicians and Operators. Apply to spend one week onboard. Taking registrations of interest from Year 12 & 13 students who are studying Maths & Science (L2). https://www.nzdf.mil.nz/programmes-and-resources/school-to-seas/
Schools to Skies Programme Opportunity for 2024 – An opportunity to experience what a career in a technical or aviation field would be like. The programme is mostly hands-on and supported by serving Air Force personnel, so you'll learn in a safe and secure environment.
https://www.nzdf.mil.nz/programmes-and-resources/school-to-skies/
https://www.defencecareers.mil.nz/defence-careers/
Girls In Infrastructure
Girls are lining up for a chance to see what Infrastructure all is about. The attendance of 16 girls this year experienced a magnificent day out at the Stevenson's Quarry and the Southern Motorway Interchange. Girls learnt about roles, responsibilities, and an in-depth insight into their operations allowing girls to see what they normally wouldn't be exposed too.
MITO – (Motor Industry Training Organization)
Three students were lucky enough to join the MITO tour which showcased opportunities that exist for on-the-job learning and apprenticeships in the automotive industry, this tour was perfect for students to get a behind-the-scenes look at automotive workshops.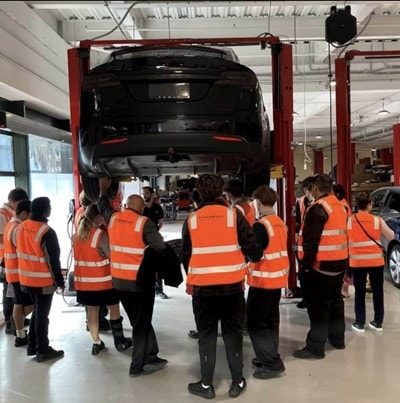 StudyLink
Apprenticeships
An apprenticeship is a vocational training program where you learn on the job under the guidance of experienced, qualified tradespeople. Apprenticeships in New Zealand allow you to gain essential skills and knowledge while earning money. An apprentice has many jobs and requirements before becoming a registered tradesperson.
Trades
Agriculture
Creative Industries

Defence Forces and Police
Health
Hospitality and Tourism
Marine and Air (including Pilot)
Sports
Tech and IT
Other