Uniform
Students are expected to wear correct school uniform at school, when travelling to and from school, at official school events and on official school trips as appropriate. All uniform items should be clean and tidy and worn correctly at all times.  All uniform items must be clearly named.  If, for a valid reason, a student is unable to wear correct uniform they need a note from home.
Uniform can also be purchased from The Uniform Shoppe at 7A Glasgow Road, Pukekohe.
Uniform can also be ordered online from The Uniform Shoppe:
https://theuniformshoppe.co.nz/location/pukekohe/pukekohe-high-school/page/1
Uniform (All years):
School jersey
School fleece
School jacket
Plain black shoes (including black sole and laces)
Black or brown sandals with a heel strap – no socks to be worn with sandals
School cap
School bucket hat
School beanie
Black scarf
Black socks
School tie
Physical Education
There must be a change of clothing from normal school uniform.  Any clean, non-offensive shirt and shorts are permissible.
Additionally, a t-shirt or singlet in house colour is useful to have for inter-house competitions.
Mataii – Black
Puuriri– Red
Maahoe – Blue
Tiitoki– Green
Maanuka – Yellow
 Other Uniform Options:
Both males and females can wear the full range of either standard or senior uniform. There are also long pants available for both males and females.
Year 13 will have the option of wearing their leavers apparel as part of their uniform.
Students who acquire other Pukekohe High School uniform items through participation in sports, music or other cultural events are allowed to wear these items as a part of their school uniform.
Additional Uniform Guidelines:
Students are expected and encouraged to take pride in their general appearance and follow these guidelines:
Hair should be kept clean and tidy.
Skirts should be correct school uniform and of appropriate length.
The only items of jewellery permitted are sleepers or plain studs, a watch, a culturally significant item such as a taonga worn around the neck. Allowed jewellery should be removed when necessary for health and safety reasons (such as during Physical Education).  Other body piercings (e.g. nose, eyebrow) must be free of jewellery during the school day.
Additional dress guidelines are issued prior to any mufti days.
In agreement with SAS Sports Ltd. all school apparel requirements including, but not limited to: school uniform, sports uniforms, and leaver's apparel etc. must be sourced from SAS Sports Ltd.
Rising Foundation Camp
On the second week of school holidays I attended a camp with the rising foundation. Our theme was all about Gratitude, There were 4 workshops…
Former PHS student Jarod Wilson
Former PHS student Jarod Wilson, graduated this month from the University of Auckland with a Bachelor of Engineering with First Class Honours in Civil Engineering. …
School Uniform
Standard Uniform (Compulsory Years 9-10)
White blouse or grey jacquard polo shirt
Charcoal pleated skirt – knee length
Charcoal pleated skirt – long
Charcoal grey shorts
Black trousers
Black socks or black opaque pantyhose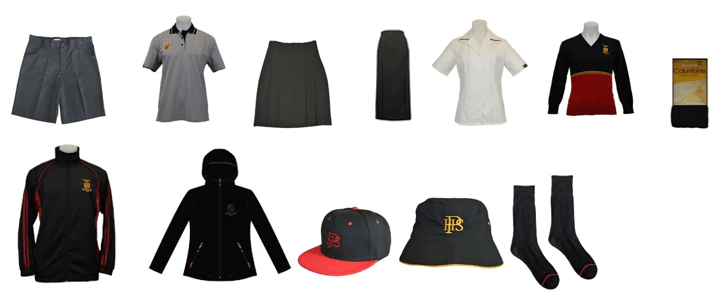 Standard Uniform (Optional Years 11-13)
Year 11, 12 and 13 can opt to wear the senior uniform.  This is optional.  Students do not have to wear it; they can continue to wear the other standard uniform for their whole schooling time at Pukekohe High School.  If chosen, the senior uniform must be worn in its entirety – not a mixture of this and the Year 9-10 uniform.  Students can start wearing the senior uniform from the beginning of Year 11.
Black and white blouse
Long sleeve shirt
Short sleeve shirt
Black pleated skirt – knee length
Black pleated skirt -long
Black shorts
Black trousers
Black socks
Blazer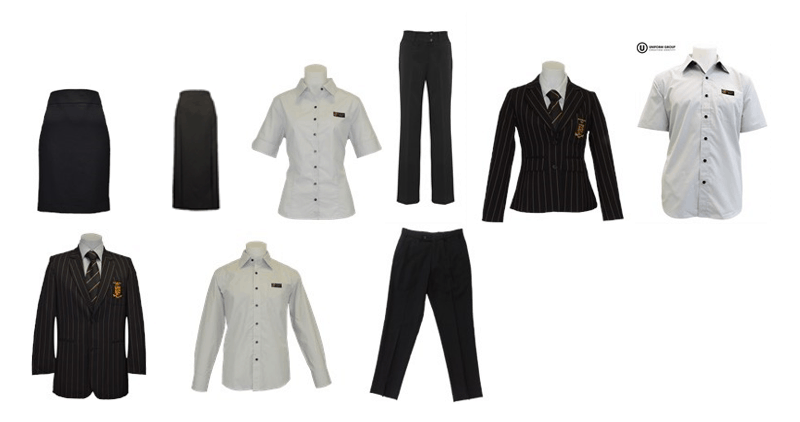 Price List
Standard Uniform (Compulsory Years 9-10) Prices
GIRLS
BOYS
UNISEX
White Blouse
$48.00
Grey Polo
$45.00
Jumper from
$90.00
Short Skirt Pleated Charcoal
$65.00
Charcoal Shorts
$39.50
Trouser Charcoal
$58.00
Long Skirt Pleated Charcoal
$90.00
Softshell Jacket
$99.00
Black Socks 2 pack
$12.50
Softshell Jacket
$99.00
Fleece Jacket
$65.00
Black Tie General
$26.00
Fleece Jacket
$65.00
Sandwich Cap Black
$20.00
Black/Red Snap Cap
$20.00
Bucket Hat
$20.00
Standard Uniform (Optional Years 11-13) Prices
GIRLS
BOYS
UNISEX
Short Sleeve Blouse
$58.00
Short Sleeve Shirt
$58.00
Jumper                from
$90.00
Short Skirt Pleated Black
$60.00
Long Sleeve Shirt
$59.00
Trouser Charcoal
$58.00
Long Skirt Pleated Black
$75.00
Black Short
$39.50
Black Socks 2 pack
$12.50
Softshell Jacket
$99.00
Softshell Jacket
$99.00
Black Tie General
$26.00
Fleece Jacket
$65.00
Men's Black Trouser
$65.00
Sandwich Cap Black
$20.00
Black Trousers
$82.00
Boys Striped Blazer
$145.00
Black/Red Snap Cap
$20.00
Striped Blazer
$145.00
Bucket Hat
$20.00
Red Tie Prefect
$26.00